Designer
pur sang
I have been drawing stuff since I was a kid. Being creative wasn't appreciated and seen as a hobby. It is only since going through art school and seeing how important design has become that I've realized being creative.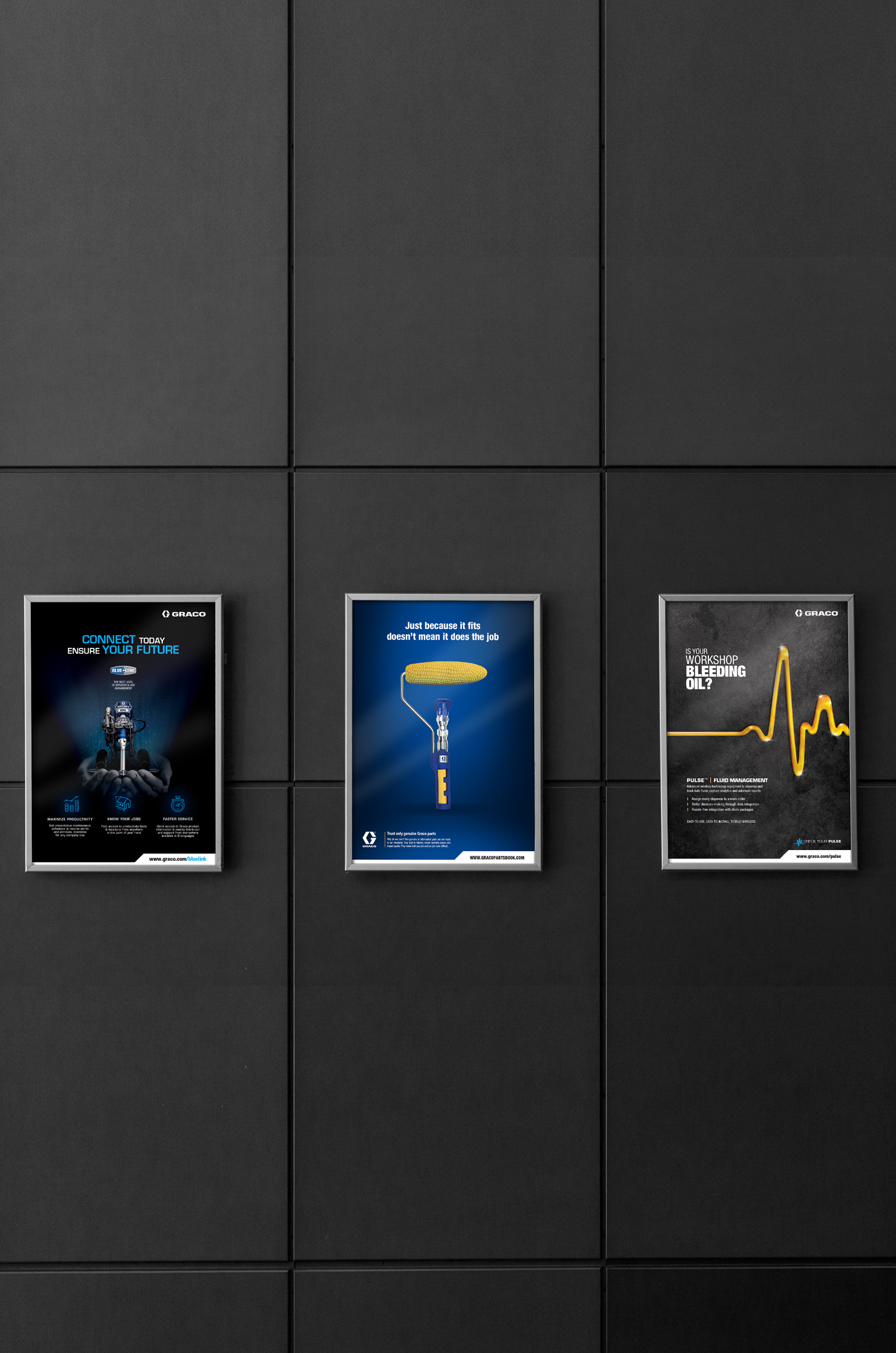 Graphic designer - Graco
2010-2020
We pump peanut butter into your jar, and the oil in your car. We glue the soles of your shoes, the glass in your windows and pump the ink onto your bills. We spray the finish on your vehicle, coatings on your pills, the paint on your house and texture on your walls. We've been a part of your daily life for more than 90 years.
My role
Designing communication materials for the EMEA market in the Graco look and feel. From campaign images, logos, brochures, mailings, banners, packaging, rollups to 2D & 3D animations, esignatures, newsletters, webbanners, infographics, presentations, etc.
Coordinating translations and ordering print materials for the European, Middle East & African market. In 2018 together with my colleagues designers we rebranded Graco EMEA brand..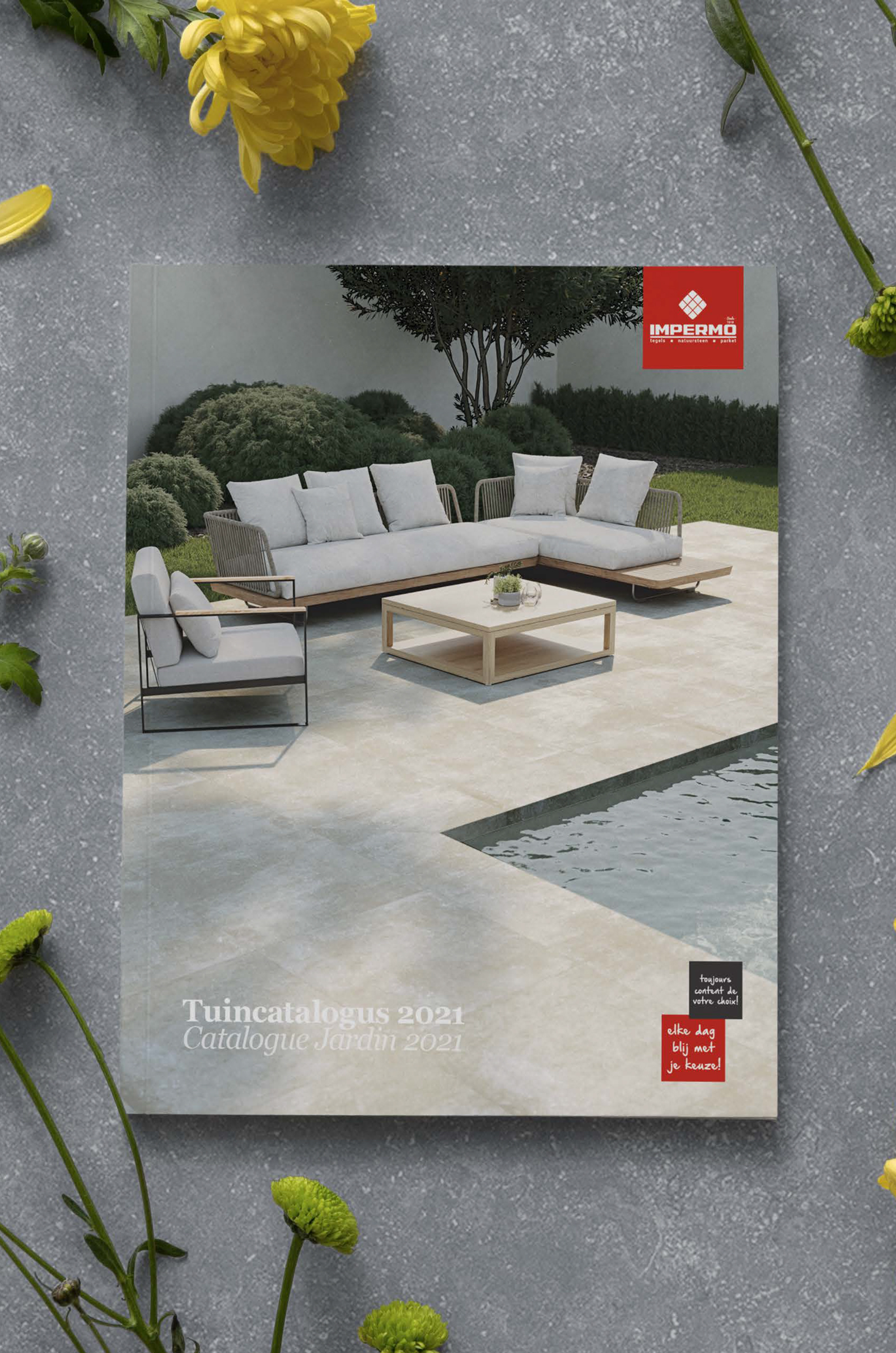 Brand builder - Impermo
2020-2022
Impermo, that's more than 100 years of experience in tiles, natural stone and parquet. Despite some trials and tribulations, Impermo grew into one of the biggest players on the Belgian market. The main activity of the young company was the large-scale production of cement tiles with marble grain. Even today, you can still find these Impermo tiles in older homes in the Sint-Truiden area. With 120 employees - spread across 10 branches - Impermo assists each (re)builder to make his house a home. Impermo's inspiring showrooms offer the widest range of tiles in the Benelux.
My role
My job was to create and develop print materials and web assets for the Benelux market with the Impermo branding guidelines in mind. From product displays, logos, magazines, catalogs, banners, packaging, window stickers to to 2D & 3D animations, instruction videos, newsletters, webbanners, product images, presentations, etc.
I was tasked with rebranding the Impermo brand in 2021.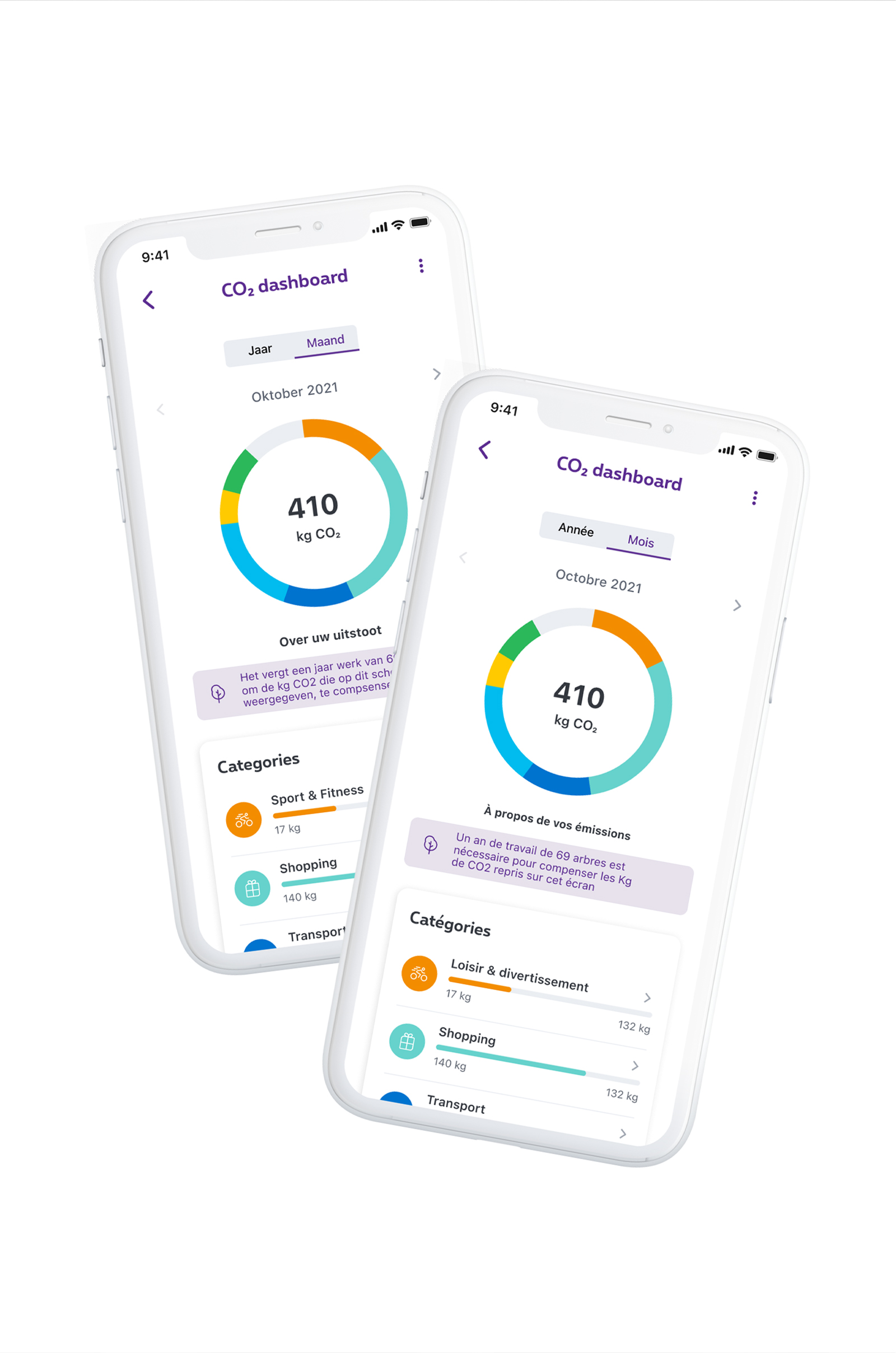 Digital Designer - Belfius Banx
Jan - Mei 2022

As a Belgian bank-insurer, we not only want to be the engine of the Belgian economy, we also want to play an active role in society. Together with our customers, employees and long-term partners, we are committed to making a difference to societal challenges and putting forward solutions that contribute to a more sustainable society in Belgium.
My role
At Belfius Banx i was responsible for creating digital assets, In-App animations, landingpages, UI designs, protoypes, wireframes, etc. for the Belfius Banx website and banking app. Managing digital assets and check with legal.